Description of donor: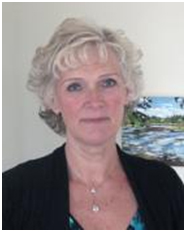 Vivien has lived rehabilitation and gymnastics all her life. Vivien was exposed to rehabilitation gyms from her infancy.  She discovered her passion for gymnastics while accompanying her Dad to the rehab gym whenever she had the chance. An accident left her brother quadriplegic at the age of 19, motivating her to bring her love of gymnastics to all children, including those living with disabilities. Vivien obtained degrees in Physical and Health Education at Queen's and Dalhousie Universities, specializing in adapted physical education and gymnastics.
In 2002, under direct consultation with her father, Vivien established a program for children living with autism. This has grown into the Empowering Steps Movement Therapy Program (ESMT), copyrighted in 2008, which serves over 150children with various neurodevelopmental delays annually. ESMT involves a gymnastics based curriculum, an aquatic curriculum, a bike riding program, a coach/therapist training course, a university affiliated preceptor program for undergraduate students and an evaluation/ research arm.
Vivien is deeply aware of the challenges facing a disabled child, and also their family. Her program reaches and includes the entire family. Parents and siblings are frequently included in sessions to build child self esteem, parent confidence and healthy family relationships.
In 2017, Vivien was inducted into the Coquitlam Sports Hall of Fame as a Community Builder for her work with children in the Empowering Steps Movement Therapy Program. In 2018, she was honoured with the title of Business Leader of the Year by the Tri-Cities Chamber of Commerce for her contribution to the community and her work with the ESMT program.