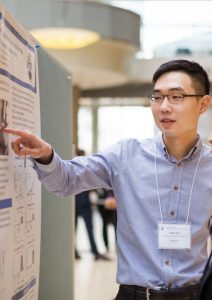 The Coquitlam Foundation is currently working with several local charities who have set up fund with us. A fund shows your commitment to the community, ensures your charity has a steady source of funds into the future and shows other donors your stability.
The Coquitlam Foundation can help your organization as well. We have almost three decades of investment experience to manage your fund. We allow you to focus on your core mandate while we focus on ours – ensuring your funds are safe and producing interest well into the future.
There are added bonuses to setting up a fund with the Coquitlam Foundation such as:
Quarterly reports on how your fund is performing
A dedicated fund page on our website for your fund
The ability to promote your fund to family and friends
The ability for family and friends to donate directly to your fund
Tax receipts for donations to your fund
Support for fund raising efforts for your fund
If you are interested in exploring this opportunity for your charity please contact our executive director at executive_director@coquitlamfoundation.com.