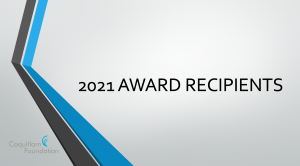 2021 COQUITLAM FOUNDATION ONLINE AWARD CEREMONY
We are pleased to announce our 2021 Award Recipients for our community grants, scholarships, and bursaries!
For a recording of this year's online award ceremony, please visit our YouTube Channel.
---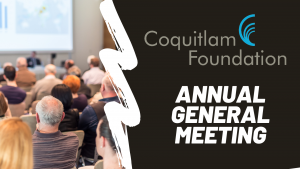 ANNUAL GENERAL MEETING – THURSDAY, SEP 17 @ 7pm
The AGM is a chance to share news on the success of the prior year and plans for the coming year. Our 2020 edition will be held online via zoom.
For a recording of this year's AGM, please visit our YouTube Channel.
---
COQUITLAM CRUNCH DIVERSITY CHALLENGE – MODIFIED EVENT SEP 12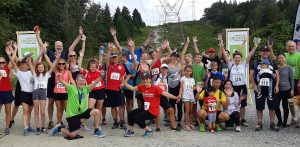 Alexander Bell, founder of the Coquitlam Crunch Diversity Challenge, would like to invite you to join him on September 12 for a modified Crunch event.  Due to Covid-19 the regular Coquitlam Crunch Challenge will not be happening this year but in keeping with 11 years of the event Alex would like to have you join him as he walks the Crunch starting in the lower Crunch parking lot at 8:00am to 3:00pm every hour on the hour finishing at 4:00pm. So, you can join for one or more trips or all eight if you are inspired.
Each person 19 years of age or older will get a $5 off coupon for a beer at the Mariner Brewing for going up at least once. You can also join Alex for a beer or snack after 4:00pm at Mariner Brewing. Mariner Brewing will donate $1 for every Double Berry Sour beer (Blue Berry and Black Berry) sold starting from September 12th until it is gone.
Alex would also like to encourage people to make a donation to the Coquitlam Community Diversity Fund through the Coquitlam Foundation which was the original intended purpose of the event. To date the Coquitlam Crunch Diversity Challenge has raised about $25,000 to support diversity initiatives that help with the social or economic integration of diversity groups into the fabric of the Coquitlam community. Donations are completely voluntary and can be made here.
---
ANNUAL AWARDS CELEBRATION – ONLINE JUNE 2020
Every year, the public is invited to participate in our Awards Celebration. In December of each year, a call for applications goes out to the public and community groups in the Tri-Cities. A grants and bursary review committee convenes to evaluate applications. In June of each year, the Coquitlam Foundation holds an awards ceremony where $100,000+ in grant, bursary and scholarship cheques are awarded to the successful applicants.
Our 2020 edition of our Awards Celebration was recorded over Zoom due to the COVID-19 pandemic and is shared below. We hope that next year we are able to celebrate and award our community winners in person!
---
ROCKIN' IT – ANNUAL FUNDRAISER – POSTPONED

DUE TO CURRENT CONCERNS THE BOARD HAS DECIDED TO POSTPONE THIS EVENT INDEFINITELY.
Come out and help us raise money for a good cause. Rockin' It will feature a live band, local favourites The Crayons.  Tickets include dinner, silent and live auctions. Cash bar will be available. Come dressed as your favourite rock star, rock era, rock band (group costume?) or music genre for your chance to win a prize! This rockin' fun evening promises to be a great time for all, and it's definitely a must-do night out for Tri-Cities rock 'n' roll fans!
---
NATIONAL PHILANTHROPY DAY – November 15th each year
The Coquitlam Foundation is one of the Community Foundations of Canada and works with other foundations and charitable organizations to raise awareness of, and to celebrate, local philanthropy. Events for National Philanthropy Day vary year by year. Please watch our home page for information on upcoming events.
---
For more on Foundation news and past events, please see: