Description of donor: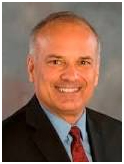 Richard was elected to Coquitlam City Council in 2005. He is bilingual (English and French) and has lived all his life in Coquitlam. He was married in 1983 to Anna Rosa; they have four children.
Richard has served his community in the provincial government as MLA for Coquitlam-Maillardville 2001-2005; appointed MLA Responsible for Francophone Affairs, member of the Government Caucus Committee on the Economy, and Chair of the Select Standing Committee on Education.
He has extensive experience as a community volunteer in a large number of social, service, environmental, business and community organizations, including:
Coquitlam Rotary Club
Knights of Columbus
Maillardville Lions Club
Société Maillardville Uni and Société Biculturelle de Maillardville
Local school Parent Advisory Committees
Executive, School District 43 Parent Advisory Committee
A longstanding member of the Coquitlam Chamber of Commerce