Danielle & Gary Couling Education Fund
Description of donor: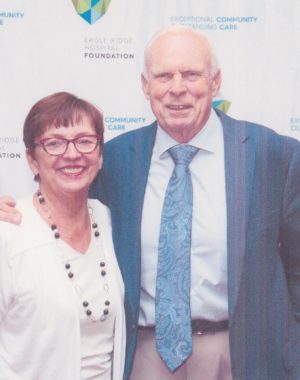 Marie Danielle Couling and Gary Couling
Purpose of Fund:
Established in August 2013, the fund's purpose is to assist students in the Tri-City area with post-secondary education or training. The recipient must meet the selection criteria established by the Couling Family and the Coquitlam Foundation. Preference will be given to students from the Coquitlam Alternative Basic Education (CABE) program.
Eligibility:
Bursaries will be awarded annually to a student who is enrolled, or is an applicant, to a post secondary institution, training program or in a career training program such as an apprenticeship to continue their studies after high school.   A high school diploma or recognized equivalent is a pre-requisite.  Priority will be based on financial need. 
How to apply for this fund:
How to donate to the fund:
There are several ways you can give to the Foundation. To see all the options click on the following link: Giving Options.
There are two popular ways you can donate to this fund. First, a cheque made payable to the Coquitlam Foundation can be sent to:
P.O. Box 64710, Sunwood Square, Coquitlam, BC  V3B 0H1
Include a note that the donation is for the "Danielle & Gary Couling Education Fund". Donations sent this way of $25 or more will receive a tax receipt.
The second way you can donate is through our online donation system, which is provided by Canada Helps, a non-profit organization. Through a fee of 3.5% to cover the cost of the credit card charge Canada Helps will issue you a tax receipt directly for your donations. We thank them for their partnership.