Description of donor: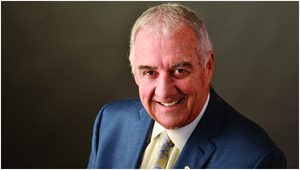 Peter Legge is an inspiration to anyone who meets him! He lives his life dream as an internationally acclaimed professional speaker, a bestselling author and as Chairman & CEO of the largest independently owned magazine publishing company in Western Canada – Canada Wide Media Limited. He is a community leader, tirelessly devoting his time to many worthwhile organizations and a past Chair of the Vancouver Board of Trade.
For more than 40 years, Peter Legge has embodied the gutsy spirit of the entrepreneur. A savvy businessman with an uncanny ability to identify opportunities, Peter successfully developed what began as a small-circulation television listings magazine called TV Weekinto the foundation for a top Canadian enterprise.