Description of donor: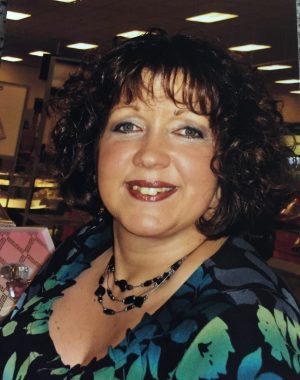 Sue (Margaret Susan) was born in New West to Walter and Peggy Price. She has one brother, Jim, who is married to Anita and they have four kids. Rebecca, Tamara, Brockton and Myranda.
Sue was an amazing seamstress and worked for many years at Gold's Fabrics even making display items for the store. She did beautiful needlework and enjoyed baking and cooking. Sue's birthday cakes were always detailed and very delicious.
Sue graduated from high school in 1976 and originally attended university with the intention of becoming a Home EC Teacher. She stayed in school for 3 years and then went to work at RBC in various positions from May 1979 until she passed.
She worked as a Savings and Chequing Officer in Port Moody and as an Assistant Manager at Coast Meridian from 1990 to 1993. Then she moved to Banking Services Manager for quite a few more years and then took her knowledge and expertise and began working with the RBC Investment team.
Sue loved many things including classic, muscle cars but she loved her cats the most. She had two, Syndi and Charli.  She was the ultimate Cat Lady. Quite a few years ago she had 4 older cats and slowly losing them one by one right after losing her Mom was really tough on her. It was her passion about cats, geriatric cats in particular, that resulted in the creation of this fund.