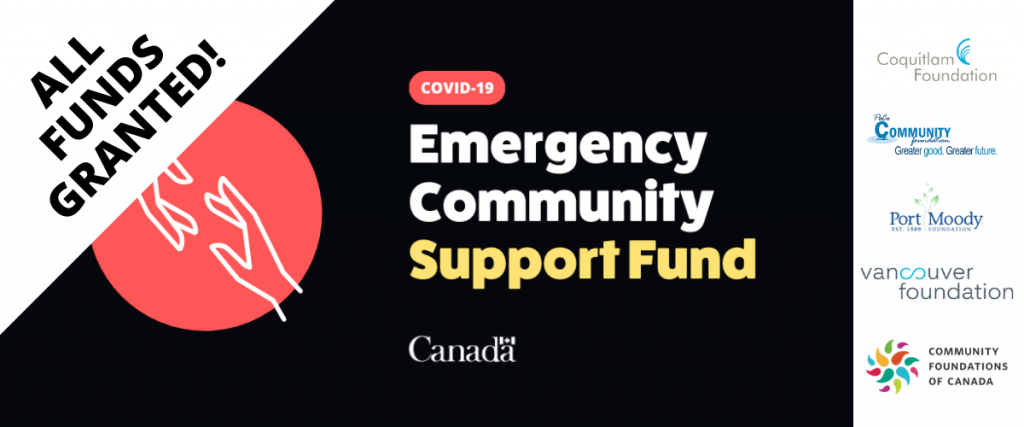 We are proud to have partnered with Community Foundations of Canada and the Government of Canada to deliver the Government of Canada's Emergency Community Support Fund (ECSF) in the Tri-Cities.
Launched on May 19, 2020, along with the Port Coquitlam Community Foundation and the Port Moody Foundation, we've invested nearly $600,000 through the ECSF towards local charities and qualified donees supporting populations experiencing heightened vulnerability during this crisis. We will be providing a list of all donees here soon.
Our community foundation has granted the full funding available to our community through the ECSF. We are unfortunately no longer accepting applications. Since the start of the pandemic, charities and non-profit organizations have been leading the charge to assist those who need it most in the fight against COVID-19. We know the need for funding is still significant. If you would like to be notified if any additional funding becomes available through ECSF, please fill out this form. 
We invite you to explore opportunities with the other ECSF funding intermediaries in your community. More information about other national funders is available here. 
We invite you to follow Community Foundations of Canada's website for further updates as well.