Description of donor: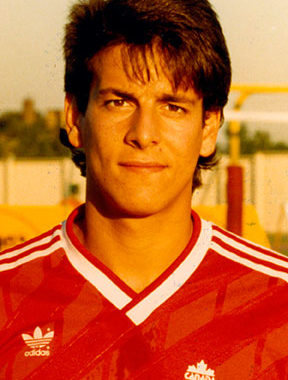 Born in Vancouver, British Columbia, Mobilio was a long-time member of the Vancouver 86ers turned Vancouver Whitecaps. He played 14 seasons beginning with the team in the Canadian Soccer League, later joining the American Professional Soccer League, before finishing up a Whitecap. He retired from the professional outdoor game in 2001.
Upon retirement, Mobilio worked as a technical director with the Coquitlam City Soccer Association and became a coach of youth soccer in Coquitlam.